Hmmmm … where will YogaPalooza go this week?
Hmmmm … hmmmm … hmmmm …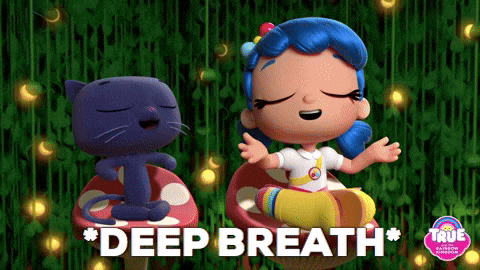 Oh wait, I know! How about THREE YogaPaloozfully breath-centric classes?
Monday, July 30 ~ Good Vibrations, 4:30 p.m. & 6:00 p.m.
Focusing on the deepest energy of the body, we'll use Yoga asanas and humming vibrations – bija sounds – to refresh our central nervous system and support good health. A little humming can go a long way – just ask bees or a purring cat!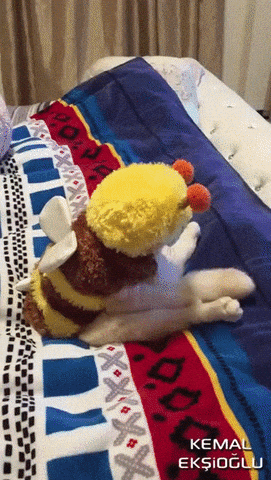 Or, ummm … both!
Wednesday, August 1 ~ Tibetan Yantra Yoga, 4:30 p.m. & 6:00 p.m.
Yantra is a special Yoga practice that originated in Tibet. It is made up of unique Yoga sequences – some very simple, some very familiar – that knit together breath and movement. The result? A rejuvenating practice to help loosen the joints and perk up energy.
Saturday, August 4 ~ "Every Breath You Take," 9:30 a.m.
Every Yoga practice includes two vital things – Savasana, that sweet time for relaxation, and Pranayama, a time to focus on – and direct – the breath. Without those two elements – well, exercise is still good for you, but it's not Yoga.
I'm delighted to have guest instructor Patricia Triplett join us at YogaPalooza this Saturday with a special breath-centered practice that she calls: "Every Breath You Take: A Gentle Practice For Hectic Times."
In this practice your breath becomes the star as it helps you melt deeply into a Yoga practice that will make you feel easeful and simply wonderful.
Patricia completed her yoga teacher training at All About Yoga in Henderson, Nevada, including a special focus on gentle and adaptive yoga.  She currently teaches Gentle Yoga at Bethesda Massage and Wellness in Ruckersville.
YogaPalooza ~ Where Summer Unfolds 
It's never too late to join us. The YogaPalooza 2018 schedule is here. And, you'll find general class info, including directions to the studio, here.
Peaceful Hands Yoga | 228 Warren Street | Orange, Virginia 
Breathfully, Hummstastically Yours, Jackie