OK … let's get our Peaceful Hands Yoga schedule straightened out. Four things …
NUMBER ONE
Our FALL session has been extended and will run through this week – Monday, November 5 and Wednesday, November 7.
Don't forget to bring paper grocery bags to help the Wildlife Center of Virginia feed their bear cubs. (More info on that can be found here.)
NUMBER TWO
Our HOLIDAY session will begin next Monday, November 12.
It's easy to get "too busy."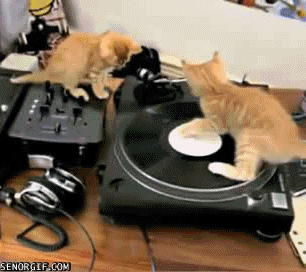 It's all you can do to just hang on sometimes.
But, just think of what Yoga gives back to you if you make a little time for it – renewed energy; a more supple and stronger physical body; improved immunity, circulation, and respiration; a refreshed mind; and that vital reconnection of mind to heart.
As always, the Holiday Session will provide a more nurturing and quieting practice, with emphasis on kindling the heart's fire, warming the bones, and taking time to step away from the stress of our daily world so that we may reset and restore.
5-Week Holiday Yoga Session 2018
Monday, November 12 through Monday, December 19
(No classes Thanksgiving Week.)
Peaceful Hands Yoga
Mondays & Wednesdays
4:30 p.m. & 6:00 p.m.
And, extra special HOLIDAY pricing on class fees!
$68 – take the entire unlimited session (that's nearly half off the drop-in fee!)
$45 – take any SIX classes during the 5-week session (that's like getting nearly 3 free classes over the drop-in fee!)
$13 – Drop-in/Single Class.
NUMBER THREE
SATURDAY, DECEMBER 1, is our annual Yoga Class & Open House to benefit the Wildlife Center of Virginia.  Some special wild friends from the Center will be joining us (I mean the animals are wild, not Randy, Lacy, and Amanda), so mark your calendar!
And, the Center's special "Wish List" has been posted. You'll find that along with all the details here.
NUMBER FOUR
I'm thinking ahead to 2019 and would love to hear from you. Is there anything special you would like to see? Special classes, new focuses or themes, workshops?  Would you be interested in a once-a-month Saturday morning class, for instance? Or, a monthly discussion class on the finer points and philosophy of Yoga?
My practice of Yoga is constantly evolving. And, I know that yours is, too.
That means Peaceful Hands Yoga evolves as well.
What can your Yoga bring you?  What can Peaceful Hands Yoga bring you?
I really do think of us as a community – a family. And, your suggestions and thoughts are very helpful to me. Please forward your suggestions, ideas, wish lists, and what-have-you to me at jackie@peacefulhands.com
I hope to see you on the mat!
If you're new to Yoga, or to my classes, please come try a class. (Your first class is free!) For general info, including directions to the studio, class levels, what to expect, etc. … click here
And, you can always reach me by email at jackie@peacefulhands.com or at 540-672-9528.
SweaterWeatherfully Yours, Jackie