Is there Yoga class tonight (Monday, December 10) at Peaceful Hands Yoga? Let's ask beloved actor Neil Patrick Harris …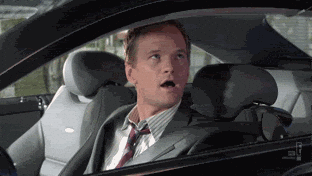 That's a "thumb's up" from Neil.
It's never an easy call.  Trust me, deciding on whether we have class when weather intervenes is one of the least-fun parts of having a Yoga studio.
BUT … the main roads between Madison and Orange are clear. Roads in the town of Orange are clear. And, the parking lot at the studio has been cleared.
SO … YES! … we ARE going to have Yoga classes tonight at Peaceful Hands Yoga.
As always, if you're concerned about your drive, don't stress.  Unroll your mat at home. But, I'll be at the studio — I'll  have it toasty warm —  and if you're able to join me tonight, please do.
4:30 p.m.   ||   6:00 p.m.
228 Warren Street || Orange, Virginia
Snowfully Yours, Jackie