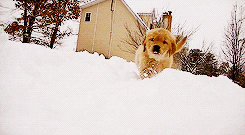 Will there be a Downward Dog today? 
Let me answer your biggest question first …
YES! There will be class tonight at Peaceful Hands Yoga at our regular times …
4:30 p.m. and 6:00 p.m.
The main roadways, along with most secondary roads, are clear and so is the studio parking lot. That said, I know that some of you might have issues on your driveways or side roads.  If you're not sure about your roads or are uncomfortable being out this afternoon … then please stay in and unroll your mat at home!
The aftermath of bad weather affects us all a little differently.  I try to make the best decision for the class … but I rely on you to make the best decision for you.
Join us if you can.  If you're in doubt, don't come out!
And, a couple other quick things …
Our first Saturday morning practice of this session will be this SATURDAY, JANUARY 19 at 9:30 a.m.
And, our next Meditation Practice will be SUNDAY, FEBRUARY 3 at 4:00 p.m.
Questions and such? Email me at jackie@peacefulhands.com
And, you'll find general class info, including studio directions, here.
I hope to see you on the mat soon!
Snowfully Yours, Jackie