Three YogaPalooza classes this week.  Why not join us for one … two … or all three?
Monday, July 8 – Let's Twist!
It's a twisty-twisty Yoga class … a little something like this …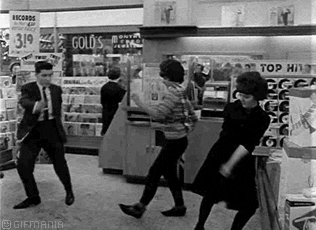 You get the picture!
Wednesday, July 10 – "Min'Yasa" Flows
I made up the word "min'yasa" to describe those little mini flowing sequences of Yoga poses that we knit together with our breath.
This class serves up a max of "min'yasa," including little flows from the Kundalini, Tibetan, and Ayurvedic traditions.
But don't let the "mini" fool you. Little flows can bring big rewards.
Saturday, July 13 – "Moving Into Stillness" with Christina
We have three Saturday morning classes on tap this summer and the first one is on Saturday, July 13 at 9:30 a.m.  Join Christina, a Charlottesville instructor who fuses Hatha, Ashtanga, Vinyasa, and Yin traditions into a truly unique practice. Mark your calendar … and I'll post more on her special class later this week.
YogaPalooza 2019 has just started and it's never too late to unroll your mat with us.
Monday & Wednesday
4:30 p.m. – Level 1
6:00 p.m. – Level 1 / Level 2
Plus, This Saturday, 9:30 a.m.
Peaceful Hands Yoga   |   228 Warren Street   |   Orange, VA
Check out the full YogaPalooza Summer calendar here. And, general info on who we are, where we are, and such is here.
I hope I get to see you on the mat this week!
YogaPaloozally Yours, Jackie