Three YogaPalooza classes this week  … each one a unique reflection of what Yoga can bring to us. Try one or try 'em all!
(Plus, keep reading because there is an important change on the YogaPalooza calendar coming later this month.)
But, first, here's what on tap for this week …
Monday, August 5 ~ Happy Hips, 4:30 p.m. & 6:00 p.m.
Time to get hippy.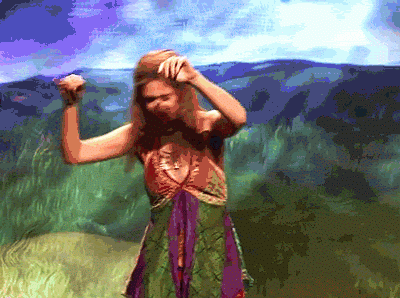 Umm, well, ok. That's not exactly what I meant by hippy, but, sure, let's go with it.
Let's get a little groovy as we focus on bringing ease and flexibility to the hips. Hips are the HQ that connects upper and lower body, gives us both stability and movement, and the place that's especially prone to wear-and-tear and aches-and-pains.
So, time for a little hippy love.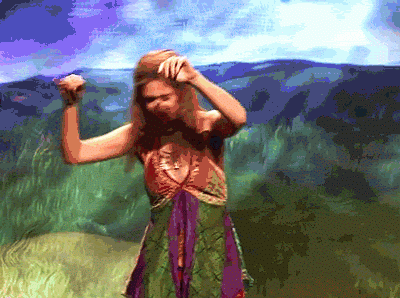 All right, sure. Why not?
Hipsters. Hippies. Hip Cats. New hips. Old hips. Replaced hips. Let's make 'em happy.
Wednesday, August 7 ~ Magical Mystery Yoga, 4:30 p.m. & 6:00 p.m.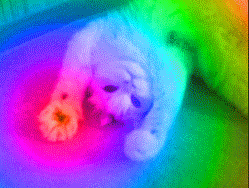 You wait all year for this one, don't you? Here it is. Don't miss it.
(Please note ~ A familiarity with Yoga and with my classes is essential to truly enjoy and benefit from this special class. So, currently registered students or drop-in's who know my classes only, please.)
Saturday, August 10 ~ "Every Breath You Take," 9:30 a.m.
I'm delighted that Patricia Triplett will join us at YogaPalooza again this year, with a special breath-centered Yoga practice that she calls: "Every Breath You Take: A Gentle Practice For Hectic Times."
In this practice your breath becomes the star as it helps you melt deeply into a gentle Yoga practice that will make you feel easeful, connected, and relaxed.
Patricia, a Ruckersville Yoga instructor, focuses on gentle and adaptive yoga that is inclusive, peaceful, and simply wonderful. Mark your calendar … and I'll post more on her special class later this week.
!!! DATE CHANGE For EARTH, WIND, & FIRE Class !!!
Our third special Saturday class – Earth, Wind, & Fire – with me has moved a week earlier: to SATURDAY, AUGUST 17 at 9:30 a.m.
*    *   *
Why not join us?
It's never too late to make a change for the better. It's never too late to unroll your Yoga mat. It's never too late to have a little YogaPalooza with your summer …
Monday & Wednesday
4:30 p.m. – Level 1
6:00 p.m. – Level 1 / Level 2
Plus, This Saturday, 9:30 a.m.
Peaceful Hands Yoga   |   228 Warren Street   |   Orange, VA
Check out the full YogaPalooza Summer calendar here. And, general info on who we are, where we are, and such is here.
Paloozfully Yours, Jackie