It's strange, isn't it? Even during this time when many of our favorite things have been taken away from us – restaurants and concerts and movies and baseball and, yes, Yoga studios – we've still managed to fill our days.
We're keeping busy-busy-busy.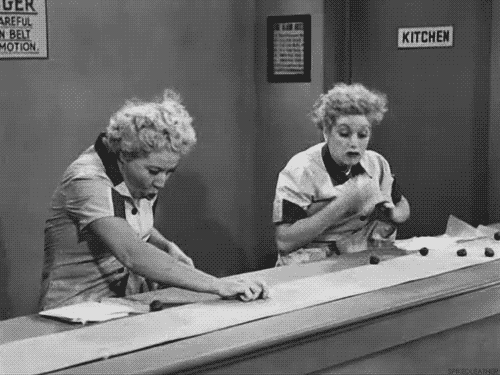 So, maybe finding an hour for Yoga practice is daunting some days.
But, we can fill the gaps in those busy days with itty-bitty little pieces of Yoga.
These "Quickie" practices won't have the same lushness of a full session, but they'll help you sneak a little Yoga into your day.
Here are the first five.  Each is a stand-alone practice with a single focus. Sure, you can knit them together if you like. You can mix-and-match them with previous audios, or you can slip them into your personal practice.
Or, just take a few minutes to do one. Just one. And, maybe it will give a sweet boost to your day.
Enjoy.
CAT QUICKIE … (12 Minutes)
Give your spine the yummy, unwinding, undulation of cat poses with some variations tossed in for fun. (Although we take a couple "table breaks," you might want to roll your mat under your knees as a cushion.)
HAMSTRING QUICKIE … (12 Minutes)
You'll need a strap and, if your hamstrings are generally tight, you'll want to have two Yoga blocks (or make-shift Yoga blocks) handy.
STANDING QUICKIE … (12 Minutes)
Too much sitting at your desk? Too much time on Zoom meetings? Reading a good book you can't put down? Sewing face masks from dawn to dusk? Need an excuse to stand up? Step right up! There's a little balance tossed in as a bonus, too.
SITTING QUICKIE … (12 Minutes)
During times of uncertainty and anxiety, reconnecting with the earth can have a magical soothing effect. So unroll your mat and have a seat on the earth. This practice includes a minute or so of super-sparkly core work tossed in for fun.
GRATITUDE MEDITATION … (12 Minutes)
Meditation is like exercise for your brain. And, it's a nice way to sweep out the cobwebs in the mind that come from all the busy'ness of our days. This guided meditation – which you can do seated on the floor or in a chair – can help refresh the brain and bring some sweet positive energy to all parts of your being.
Namasté.
"Quickie" requests? Suggestions, encouragement, ideas? Need help with a pose? Something not making sense? Talk to me …  jackie@peacefulhands.com
Speedily Yours, Jackie