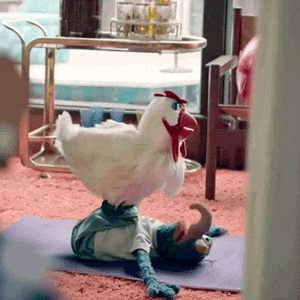 Our Yoga has had to adapt this year … 
Ready to kick 2020 to the curb? Me, too.
While 2021 will likely start out a lot like 2020 finished up … it's still good to look to the future with optimism, hope, and …
… A free Yoga class! Keep reading … 
We have all had to find new ways of navigating this unsettling time. I hope you're staying healthy and have found time to unroll your Yoga mat.
Many of us have been Yoga'ing together in the Peaceful Hands Ether Studio these past nine months through easy-to-stream audio (and video) Yoga practices.
We have nearly 50 classes in our audio archive … with new classes coming all the time!
There are all sorts of practices with different focuses … longer 60-minute practices, short "quickies" of just 10 to 15 minutes. There are practices just for your back … for your hips … for your shoulders … practices for stress relief … quieting practices for nighttime, perky practices for waking up.
(Sneak Peek: In January, our classes will focus on boosting the immune system and improving our balance.)
Wanna give it a try? I've just unlocked an Ether Studio class for you to try FREE.
It's only unlocked through New Year's Day so don't wait! 
Just email me: jackie@peacefulhands.com and I'll send you the link so you can unroll your mat with me in the ether!
(Already an Ether Studio Subscriber or Super User? How about sharing this post with a friend who might want to join us?)
I look forward to reopening our studio as soon as it is safe to do so … until then, join me in the ether. Let's unroll our mats together again. ❤️
Here's to better days ahead …
Spread Love,  Jackie