There's still a little YogaPalooza left before we wrap up the summer!
And, the last of our three special Saturday classes is tomorrow – August 25 at 9:30 a.m.
Join us for some Earth, Wind, & Fire.
Ayurveda, the science of Yoga, reminds us that we are made up of elements: earth … wind … and fire.  Those are the elements that make up everything – people, trees, bears, frogs  …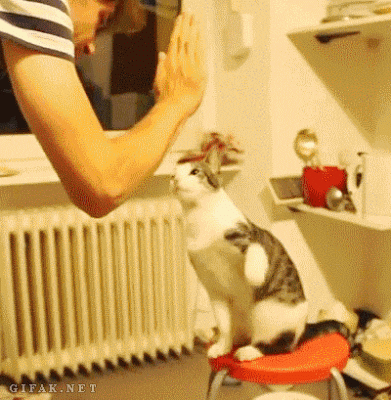 High Five, Cats! You're Earth, Wind, & Fire, Too!